Waiting for the tide to come in... Truly a long way from the beach and will be waiting a lifetime before the tide reaches this small River Boat in a middle of a field off I-78 in Shartlesville, Pennsylvania. Without a drop of water in sight, She sits lifeless a few hundred yards from the River Boat Saloon which apparently acquired it's name from the already existing River Boat.
Without a vehicle to be found at the Saloon nor adjacent buildings, I had to stop and take a few photographs with my Consumer grade Canon PowerShot A10 Camera. It was the only camera I had with me at the time. When stepping out of my pickup, I felt like I stepped into a different dimension. The lights appeared to be on at the Saloon, but not one car in the lot... Complete silence except for an occasional roaring Semi barrelassin' down the freeway.
While walking around the River Boat taking some photos, it looked as if she been here for quite some time, neglected and withering away. The outside seem to need a mere cosmetic scrubbing and paint job. Though the inside had something to be desired with falling ceiling, holes in the floor and the growth of Moss and Grass.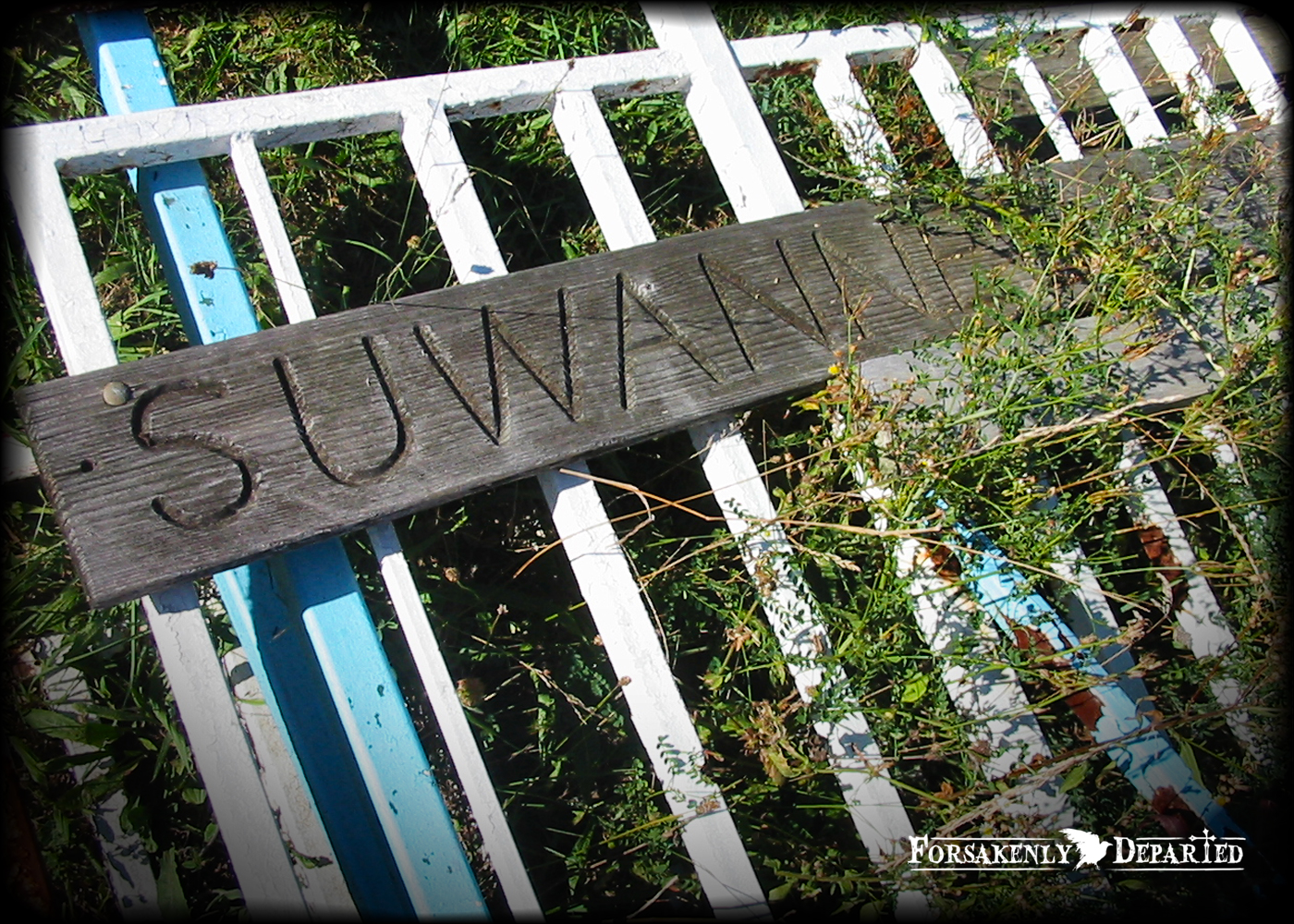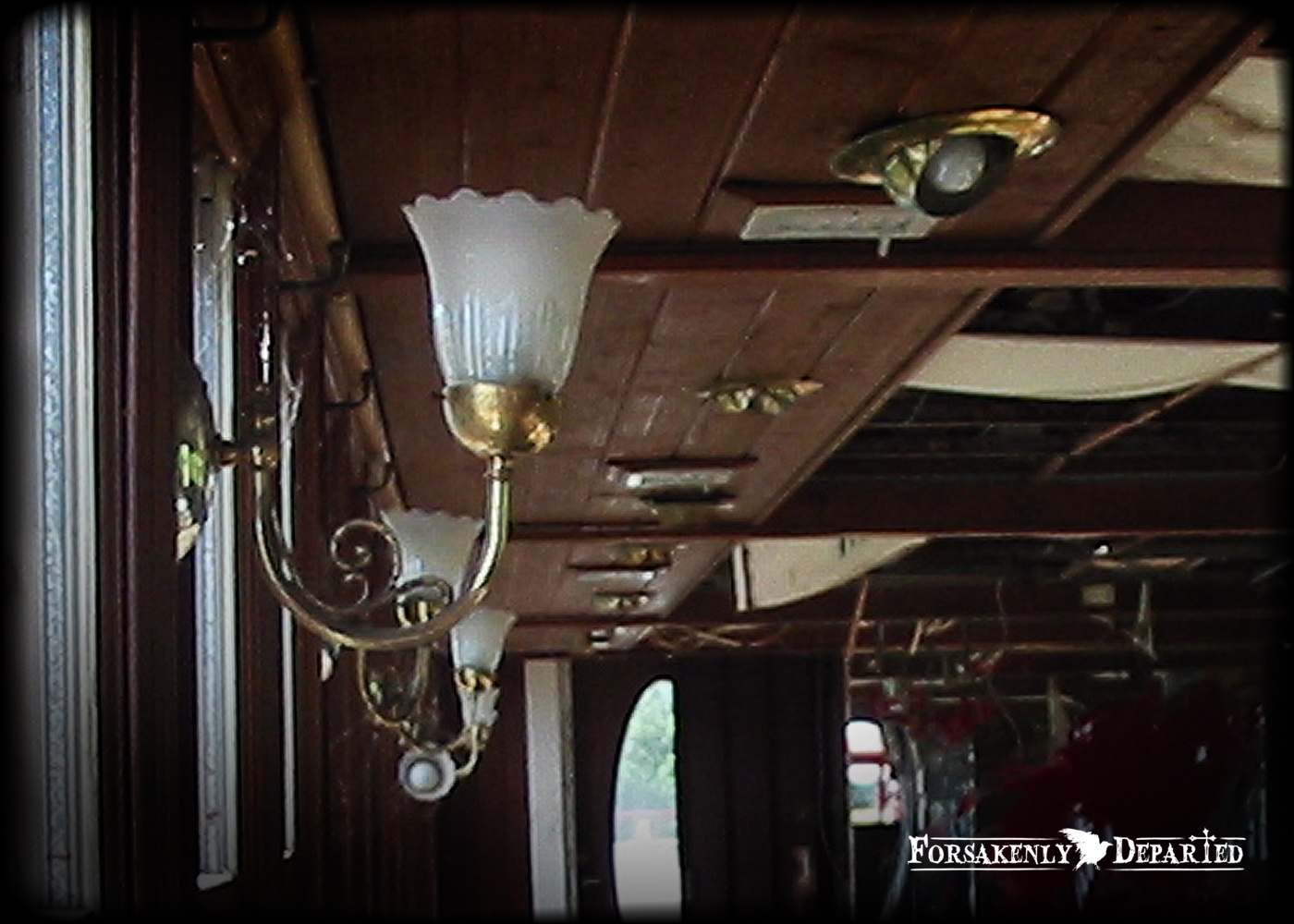 Snapping this photograph, my leg went through the floor up to my knee.
I decided to retreat, but still was amazed the pic came out as good as it did.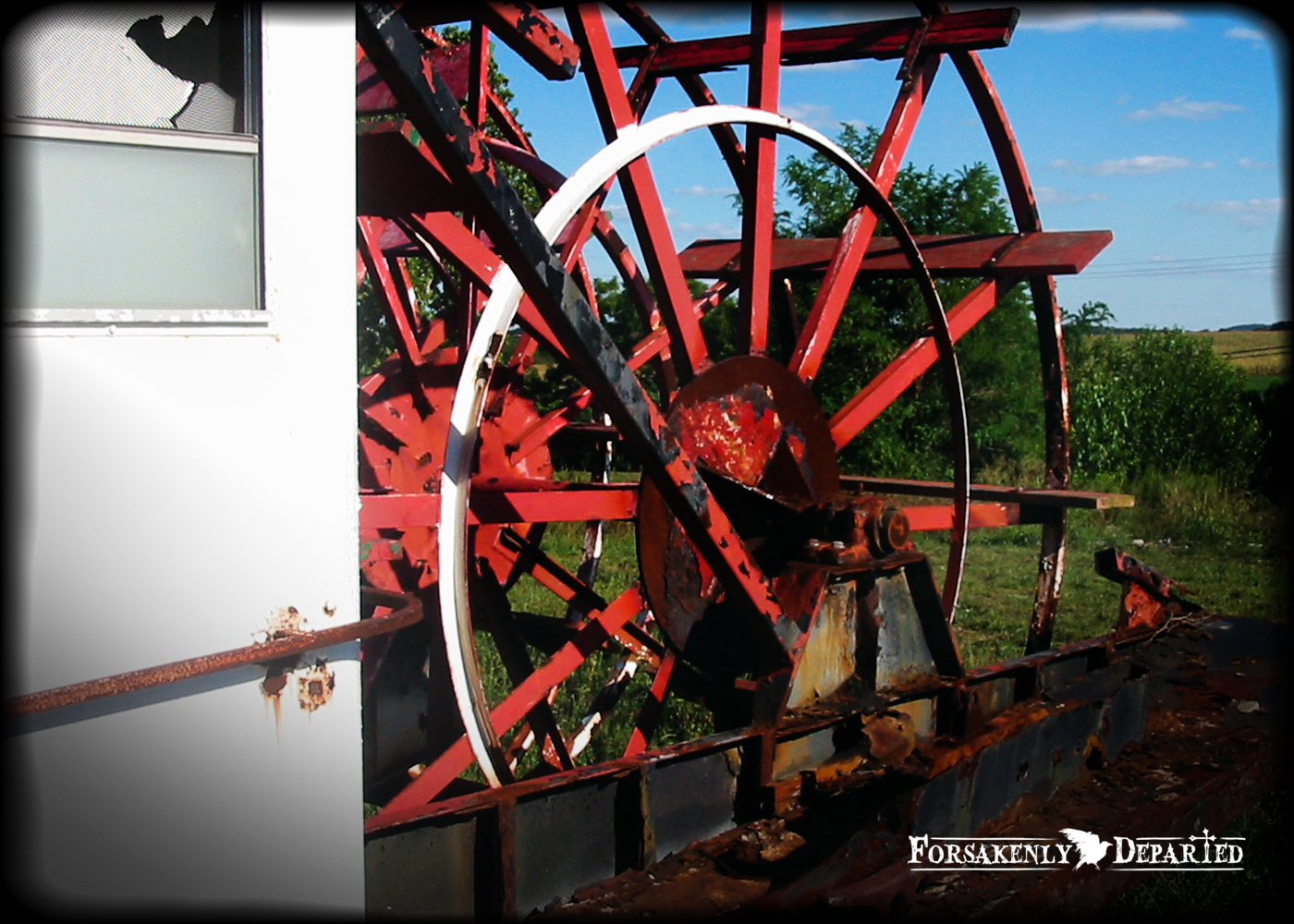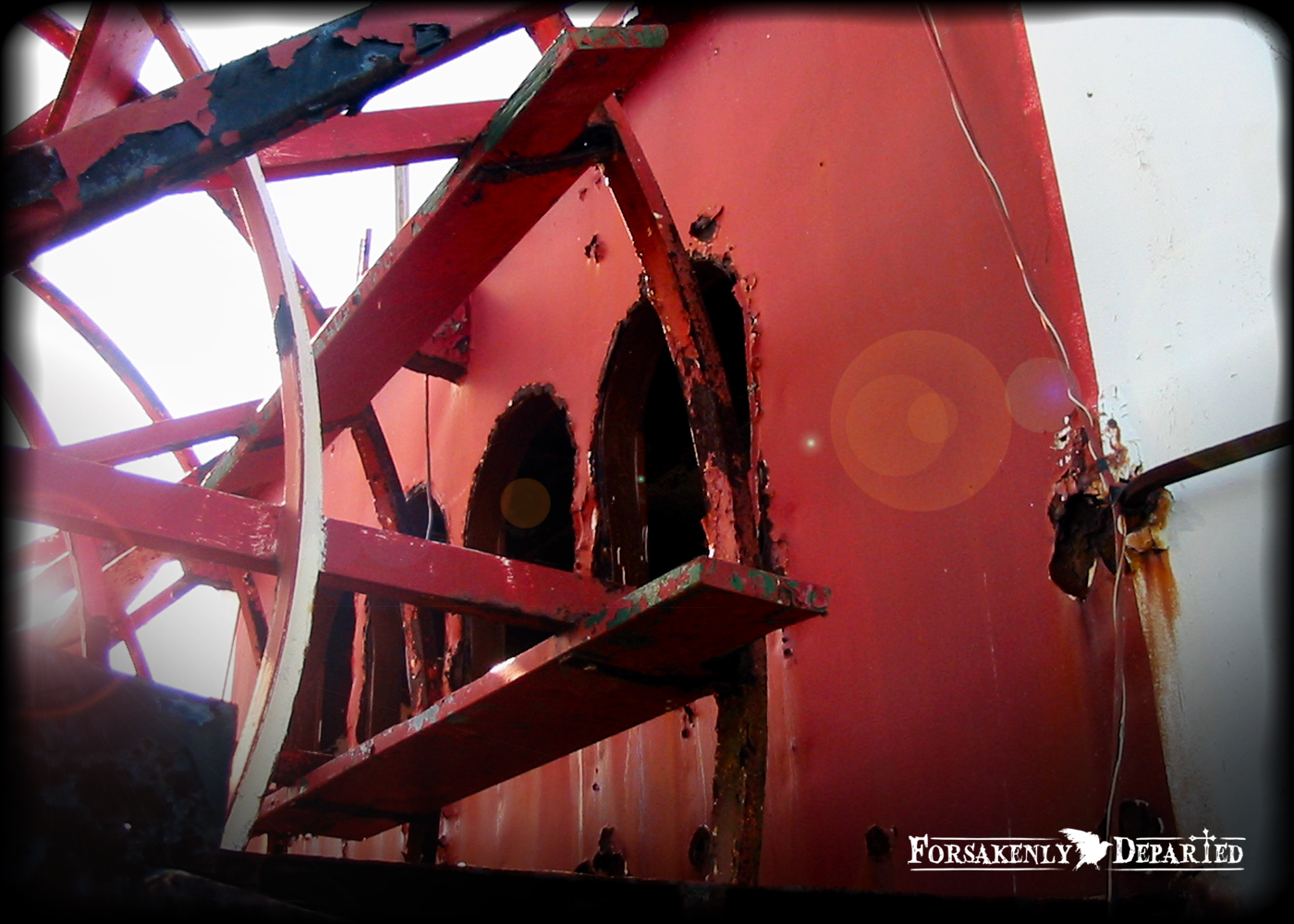 I was torn between the decision of weather this River Boat was in Dismay or Restoration mode. But when passing by this vessel almost a year later, it appeared that it hadn't been touched. Probing the internet, the few sites that featured this River Boat pondered the same questions without any concrete answers.