The largest of all the houses on the estate and probably the most popular. This house is quite large with a staircase at either end. The staircase at the South end of the house was inaccessible due to fallen debris and missing steps and the North staircase the bottom third had collapse. With a little sure footing and something to grab onto, I was able to venture onto the second floor. The basement staircase was completely gone without a trace. The floors are covered with wooden wall slats and crumbled plaster so thick the flooring was unrecognizable. Needless to say the floors were just as filthy as the words written on the walls.

Here we have Mark aka: "Miss Mark" and you guessed it, Jack Palmer being attacked in ways I don't want to visualize. The Kitchen introduces the Rapper Eminem for some strange reason. Probably hated his music, so why not degrade him.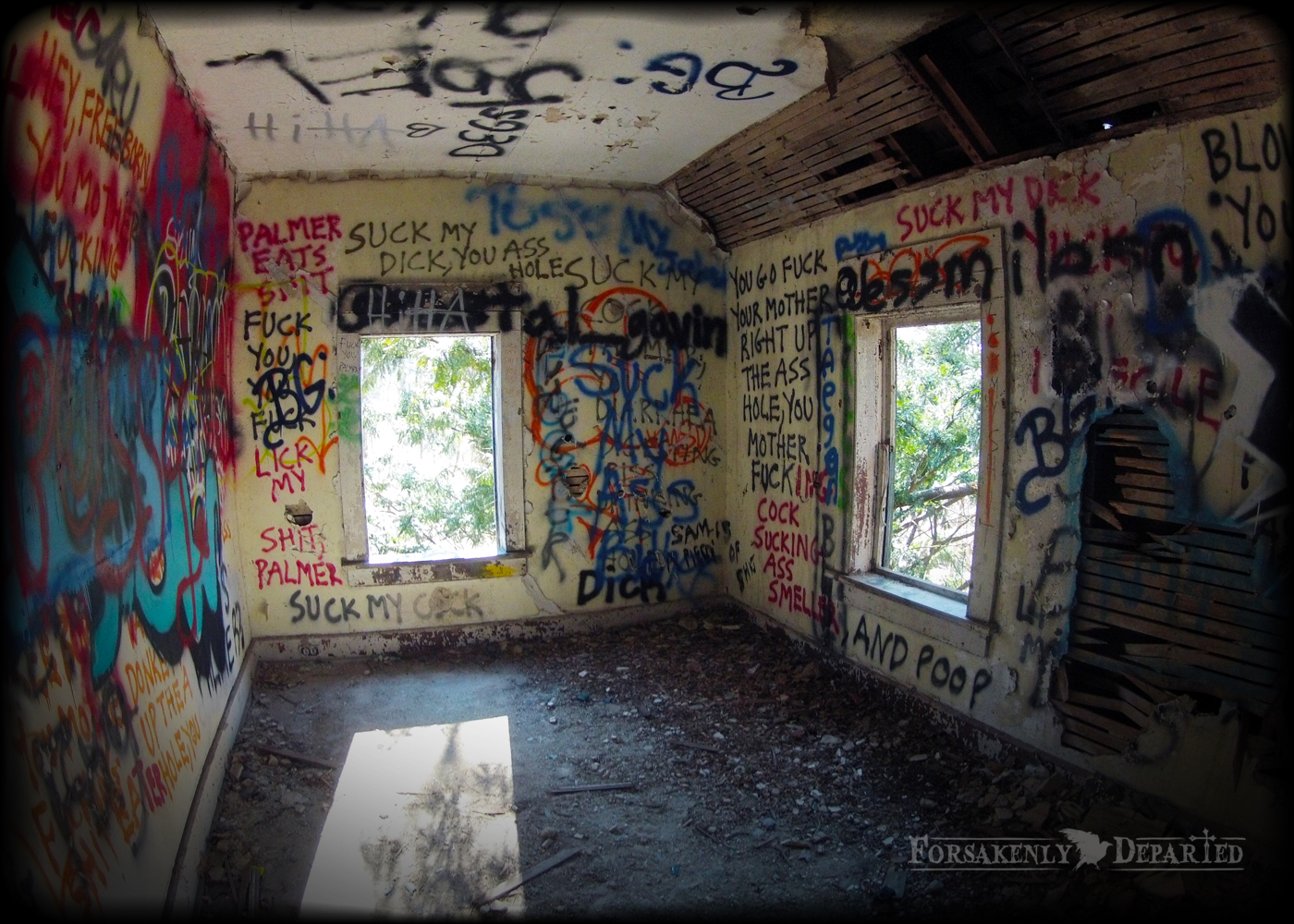 Smile More! ~ Sums it all up, doesn't it?!