Burned and brought down to the ground leaving nothing left by the joys of someone who decided to set two of the Profanity Houses ablaze.  I recently took a friend here as he wanted to get back into the Urban Exploration scene again after being away for some time. I wanted to introduce him to this area, for he had never seen it.  When we arrived, we trekked on foot a bit to explore the North House and sadly discovered that it had nearly burned to the ground leaving just a few walls standing.

As we proceeded to visit the Large Red House and discovered that the West House had been completely burned to the ground leaving just the stone foundation and a few charred beams that lay flat on the ground.  it's apparent that these abandoned homes were deliberately burned within the past couple of months since my last visit.

With a little investigation I received some information from an Ex Fire Chief who informed me that these two houses where burned in the early hours of the morning in August 2016. It was ruled as Arson and has yet to determine who started it.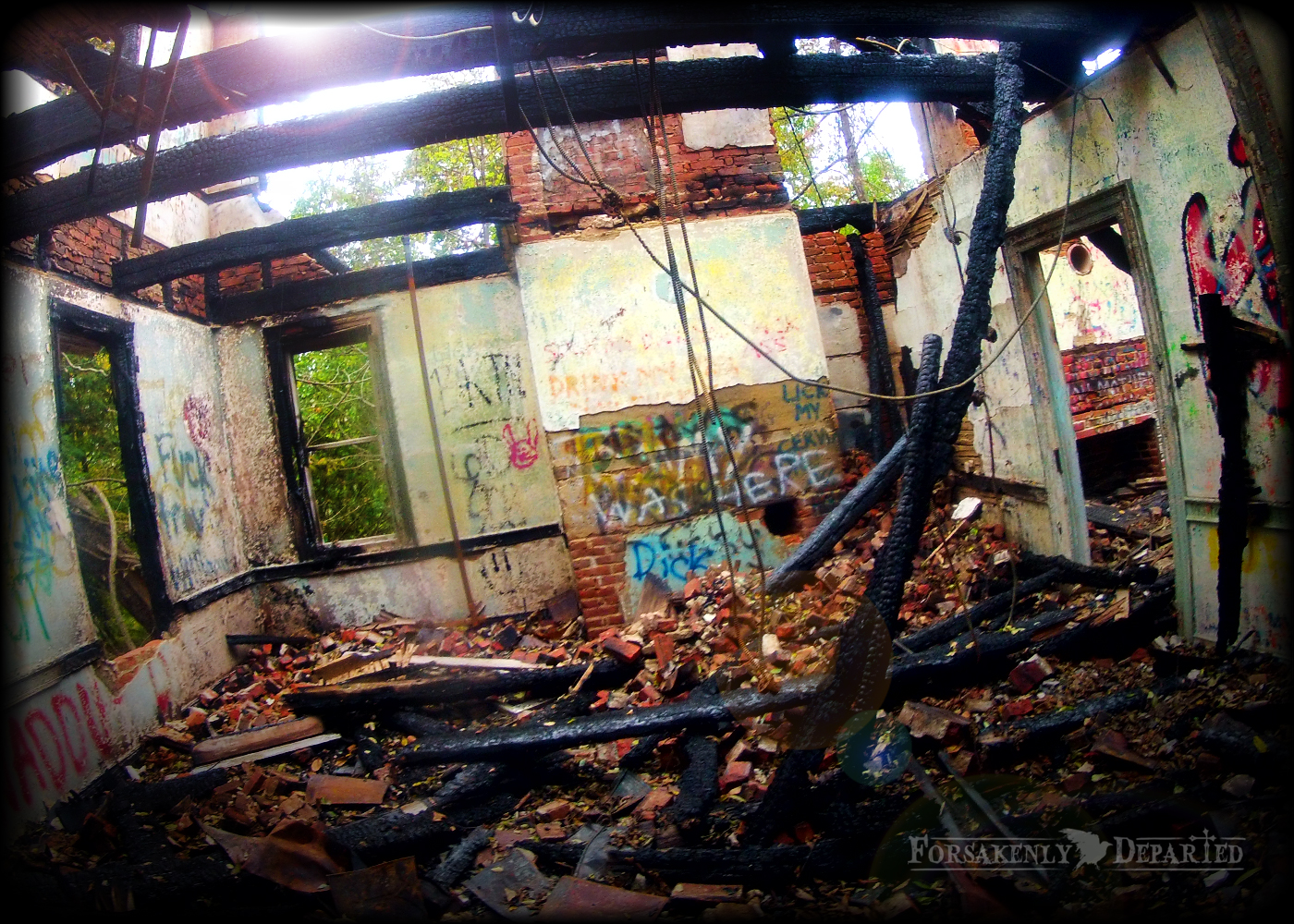 An estate with legends and Lore that left us intrigued of what really went through one Man's mind that made him express his anger. Now gone forever leaving only Photographs and Fond Memories to remind us of the wonderful place it was to explore.  I feel blessed that I had the opportunity to visit and to share photographs with you before the Reign of Fire took over.