A small walk on the Wildcat Trail in Hibernia, New Jersey takes you through the ruins of old concrete foundations and walls. Scattered buildings in despair lead you to where the air temperature gradually drops, getting cooler. From a hundred feet away of your destination the chill starts penetrating your skin down to your bones as the temperature drops nearly forty degrees (4.4 Celsius) cooler than the surrounding atmosphere. The high velocity of frigid air blowing out literally would make you shiver, forming Goosebumps on your arms. You have reached where one of the largest mines in New Jersey lay to rest only to be inhabitant to by Bats.
The Hibernia Mine was one of the largest mines in New Jersey, which forked out into smaller mines linking through an adit that expanded over 4,000 feet. If you suffer with Chiroptophobia, "Fear of Bats," then this is not a location for you to explore. The adit was so large that it was the most economical way to lay tracks for a locomotive to fit through. Dubbed "Hibernia Underground," this railway was the only one built in New Jersey for mines.
The workings of the Hibernia Underground tract date back as far as 1722 when a forge was in operation along the Rockaway River near Dover, New Jersey, approximately five miles away. Before Joshua Ball purchased the mining property in 1753, mining was free to those who were ambitious enough to venture into the endless tunnels. In 1756, Ball built the Adventure Furnace, which we know today as the Hibernia Furnace. Here the ore was smelted and used to provide Shot and Ordnance for the Continental Army during the Revolutionary War. Nearly a hundred years later in 1850, the furnace was in ruins.
This historical map shows the Hibernia 
Iron Mines & Mining sites in New Jersey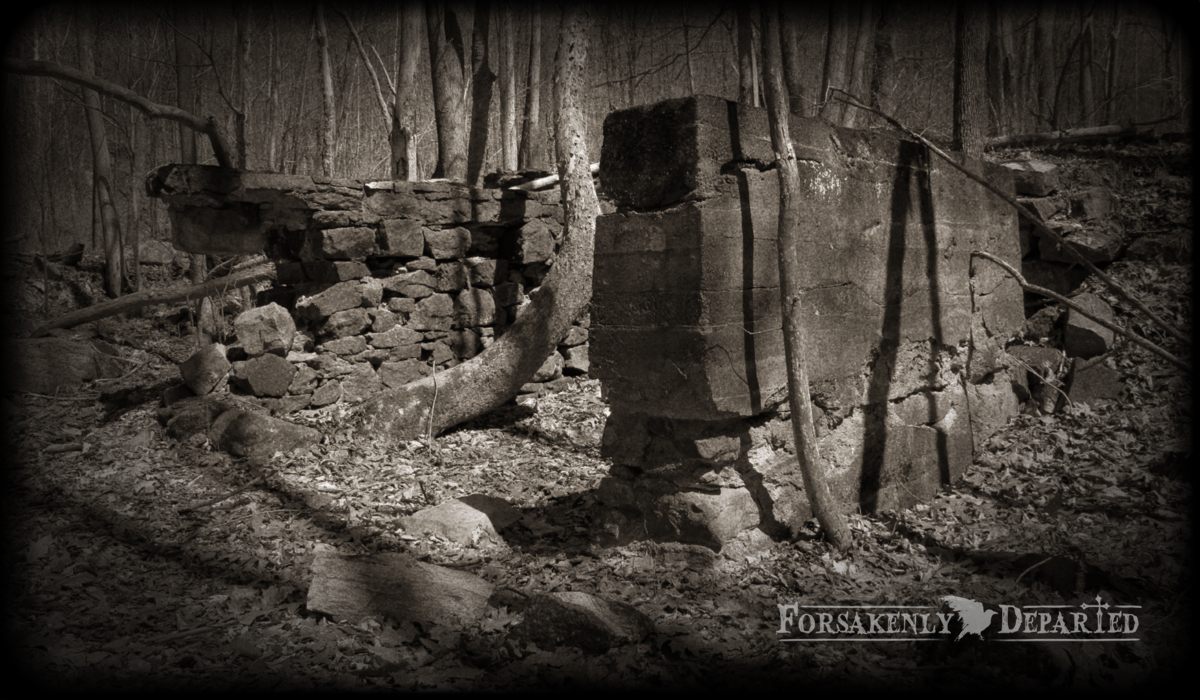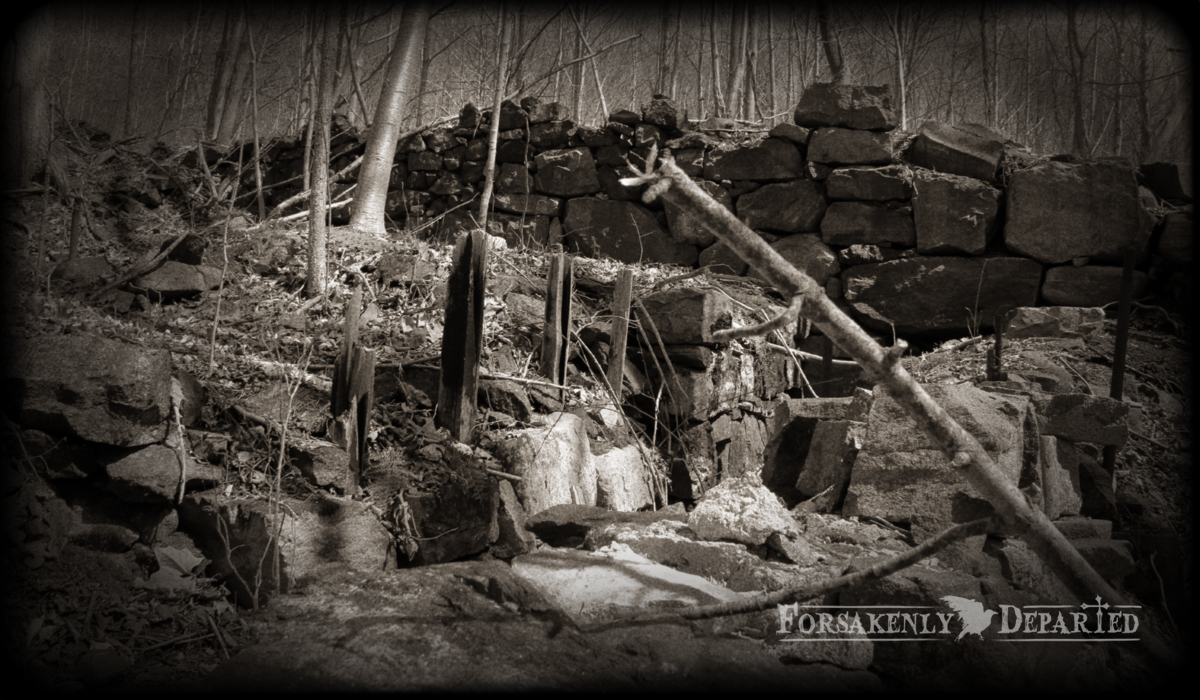 These abandoned Hibernia Mines have sat in the ruins for nearly a century, rich with history along with the ruins of buildings featured here of the Mining Village. Also the St. Patrick's Cemetery that was featured on Forsakenly Departed a number of months back was connected to the workers who mined. Today the Mines are considered New Jersey's largest Brown Bat Hibericulums for hibernation. With an estimate of 30,000 Brown Bats, their population was much greater at the turn of the twentieth century. However but due to the "White Nose Syndrome" the little Brown Bats are in need of protection under the Federal Endangered Species Act.
ATTENTION! THIS AREA IS CLOSED BETWEEN SEPTEMBER (unknown dates).
The bats that hibernate in this mine must survive the winter on stored fat. Any disturbance that causes the bats to arouse will deplete this limited fat supply and may cause the bats to die. Disturbance to those bats is a violation og NJ state law and is punishable by a fine.
N.J. Endangered and Nongame Species Conservation Act (N.J.S.A 23:2A-1-13)