A hot Summer day and a stroll along the Morristown & Erie railroad tracks with my Daughter. She loves exploring as much as I do and is always eager to venture different places. As we leisurely walk along the rail like an Acrobat on a tightrope, we come across an old Baggage Car that sat at the end of the line.
This 1800 series Adirondack Baggage car owned or formally owned by Amtrak was park of a passenger train service to handle baggage, express, mail and/or merchandise. The large mural was unmistakeable when she rolled down the line between NY Penn and Montreal. Back in 2003 the Adirondack Baggage cars were stopped by Amtrak and removed from the route in 2005.
One can only hope this particular car is on hold for restoration and one day be proudly displayed for the World to enjoy!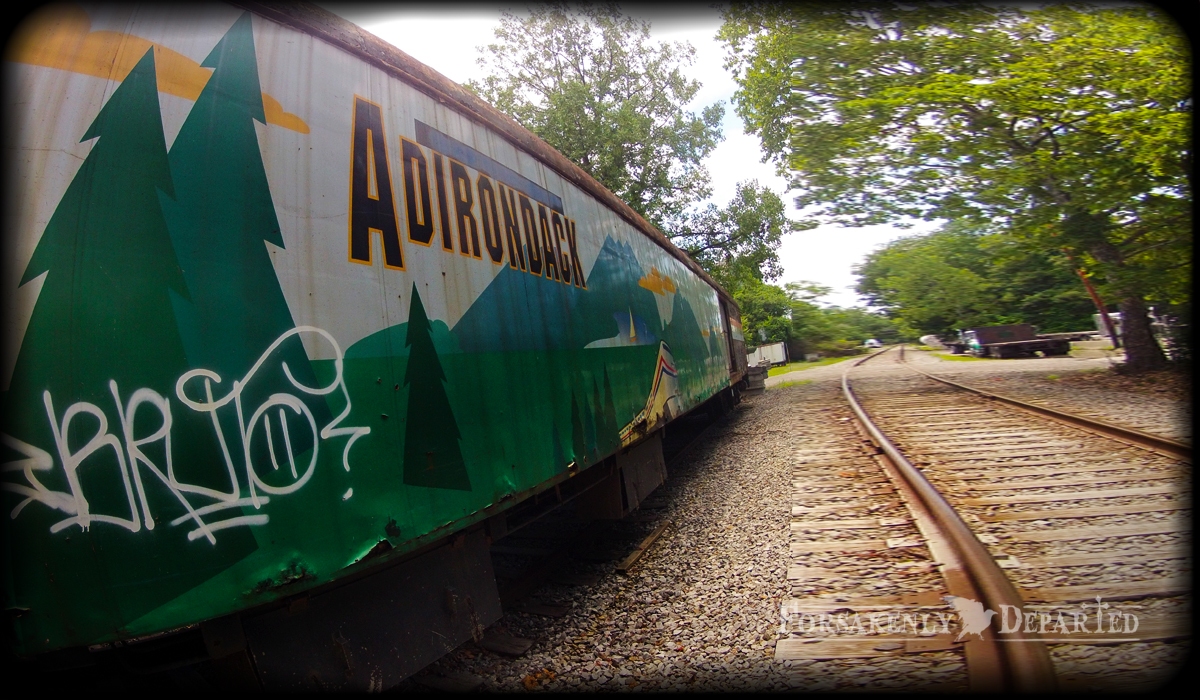 The end of the Line